Melanie and Jonathan brought their lifestyles into their wedding and opted for a country themed event. Since these two have soft hearts over rustic stuff, they spruced up their day with a distinctive touch – boots. Out with the stilettos and oxford shoes, in with the brown leather boots! But, there's more to that. Here are some of the creative DIY's on their dapper wedding: The kiddie pool full ice-chilled soda cans, old soup cans filled with artificial flowers for centerpieces, and the fun candy bar for the kids and kids at heart! There are so much more in their wedding, go and check out the photos below. For now, congratulations, Mel and Jon! May you both live a blessed life.
Click image to enlarge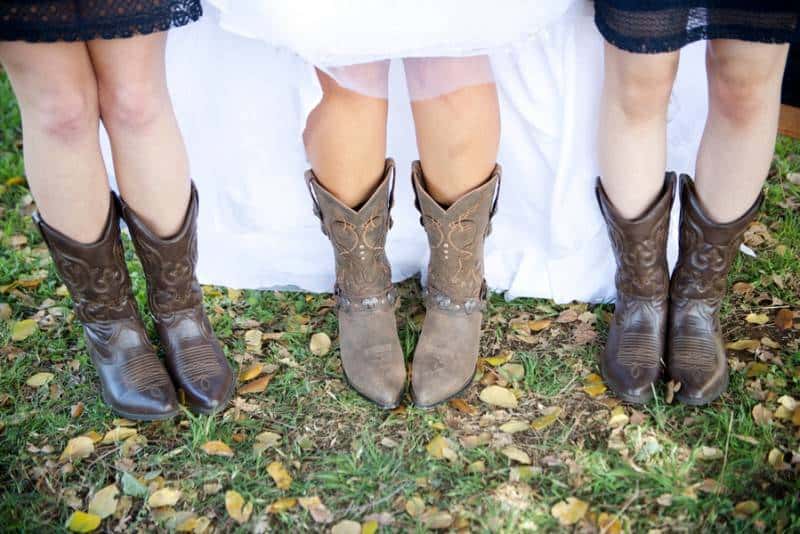 Like. Click to Vote
>
Our Story
I was a junior in high school marching in our winter drumline and my husband was competing in a drumline from the state. I had been in a relationship where I was being cheated on and didn't have the courage to end it. My husband and I met at a competition and we immediately caught each other's attention. He showed me how I deserved to be treated and helped give me the strength to end my horrible relationship.
We said I love you after only 3 days of actually dating and haven't looked back. We will be one year as of 4/25/15.
We Are A Perfect Match
We were both musicians, we are both very family oriented, we are hard workers, we balance each other out because he's sometimes childish and I'm sometimes too serious and most importantly we both have a strong faith in God.
The Proposal
I used to ride horses all the time when I was younger until we had to put my horse down in 2009. Since then I hadn't ridden. On Veterans Day 2013 we were both able to have off of work so we went out of town. I always plan exactly where we would go and eat normally on trips but this time we promised each other we wouldn't make any plans.
So we set out to another city for a parade and literally 10 minutes after we arrived he said he was bored and wanted to go to see something we passed on the way (i was extremely disappointed). A little while later we ended up at a ranch for a two hour horseback ride where half way through we hopped off and he proposed. It was very special and I wish we had been able to get picture especially because we were both still holding onto the reins.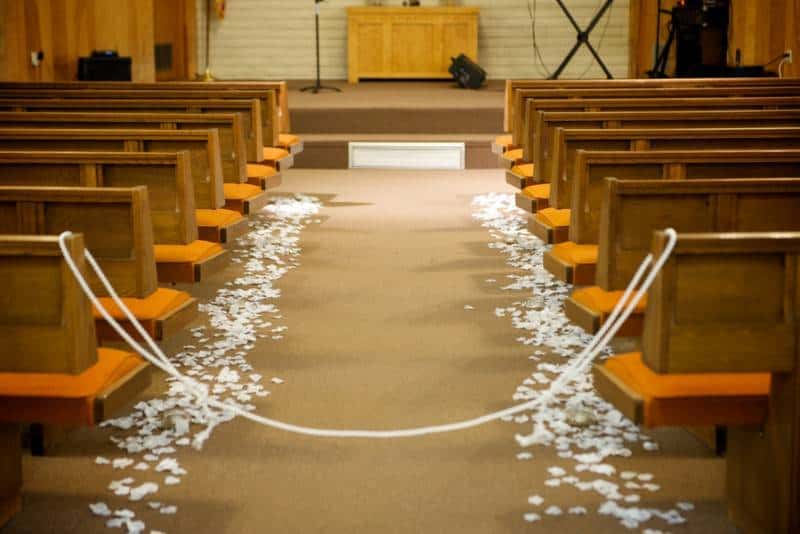 The Planning Process
5 months was all we needed. Yes! But we had also talked about what we wanted since starting dating 2 years earlier, most of our stuff we bought for it was purchased online.
The Best Advice We Received
Don't worry about anything on the day of the wedding, by that point just trust in your planning because you can't make everything perfect. In the end you won't remember the little mess ups.
Tips & Tricks For Future Brides
If your venue has a stove- you can get the wrinkles out of your veil that way. Chalk covers up blemishes on your dress. Be prepared to stop for food once it's all over.
The Challenges We Faced
One challenge I faced was just thinking of cute DIY decorations for country weddings- our solutions? Pinterest!
Wedding Decor Inspiration
Our lifestyle inspired our wedding because we both love everything country.
Wedding Outfit Inspiration
Bridesmaids are following a country theme and the men are classic with a touch of country. My hubby and I are both wearing cowboy boots. And I slipped into a nice lace country dress to be more comfortable for the reception. Again all country inspired.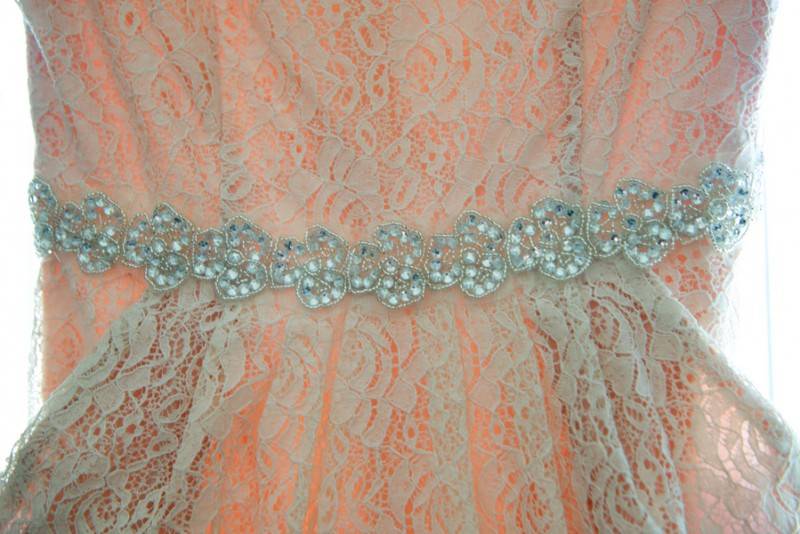 Our Do-It-Yourself (DIY) Projects
The empty soup cans with labels off as mentioned earlier. We tired a thin rope around them and then put fake flowers in them for the centerpieces. And for drinks we bought a plastic kiddie pool and filled it with soda cans and ice!
Money Matters
We allotted $6,000 for the entire wedding.
Venue and decorations were the parts we saved the most! We had it at our church (wedding inside and reception outside) so it was free we just had to rent tables and chairs! And decorations because we opted for fake flowers except my bouquet. Also, our centerpieces we fake flowers in a empty soup can (label off) with rope wrapped around. Also I found tablecloths for $5 each.
However, we spent the most on the honeymoon souvenirs, but it was totally worth it!
The Guest List
Around 140 invited (including kids). 80 RSVP'd. But I honestly feel like only 50ish showed up! (We had it on a Friday morning) We narrowed down our list by inviting closer family and friends and church members.
The Songs
We had our church pianist improvise because I didn't want to walk down to the same song as everyone else. But we danced to "Then" by Brad Paisley and my father and I danced to "I loved her first".
The Honeymoon
Disneyland! I had never been and it was the best time in my life. We always look back at that time and smile!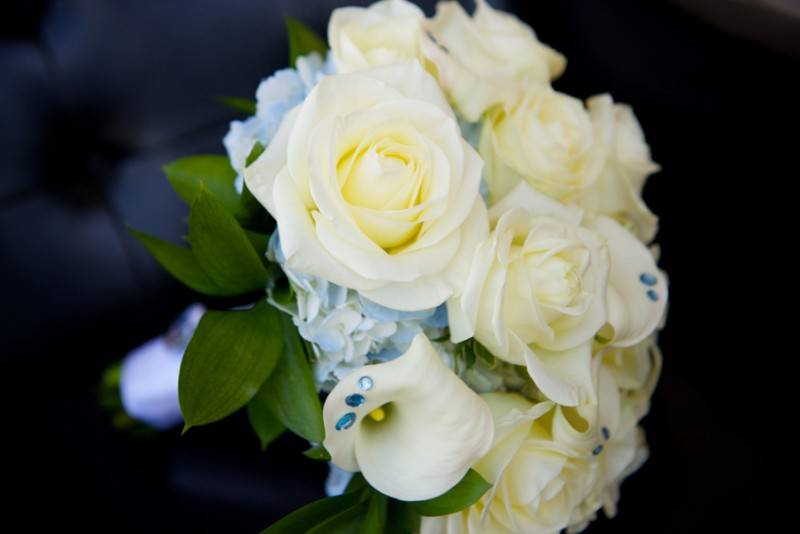 The Next Step
Growing old together and having kids!
Planning Advice For Couples
Relax and don't fret the small things! You are the only one that will notice them. Remember the only thing that matters at the end of the day is that y'all get married. Trust me! I had a few things that drove me nuts!
The Album Story
Simple country wedding photos capturing true love at a young stage. Love has no age.
Highlights from the Ceremony and the Reception
Highlight for kids at reception was a candy bar!
Favorite Part of the Day
Taking our couples pictures after it all with the photographers. They were truly great, and ,are everything so much more relaxing. From engagement till even now. We are lucky enough to call them friends.
A Memorable Moment
The most memorable would probably be that it was in Spanish and English because many of his family members do not speak much English.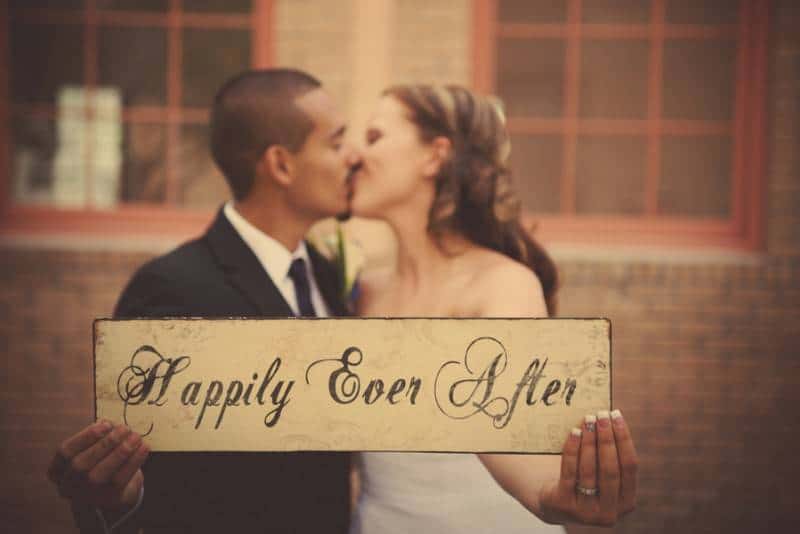 VENDORS
Photographer:  Life's Story Studios
Other Location: Jesus First Church