Who doesn't dream of a beautiful, serene engagement in the midst of a gorgeous lake? Imagine a romantic lodge tucked snugly in a warm and welcoming autumn ambiance that sits closely to a lake. This engagement shoot of James and Eirika in Lake Placid, New York shows the elegance of simplicity. The tranquility of the place serves as the best draft for this intimate engagement session. So if you're interested in making your dream engagement in a beautiful place like this while keeping it casual, then check out this snaps taken by Amy Bennett Photography and be inspired with this beautiful Lake Placid engagement!
We're All About the Details!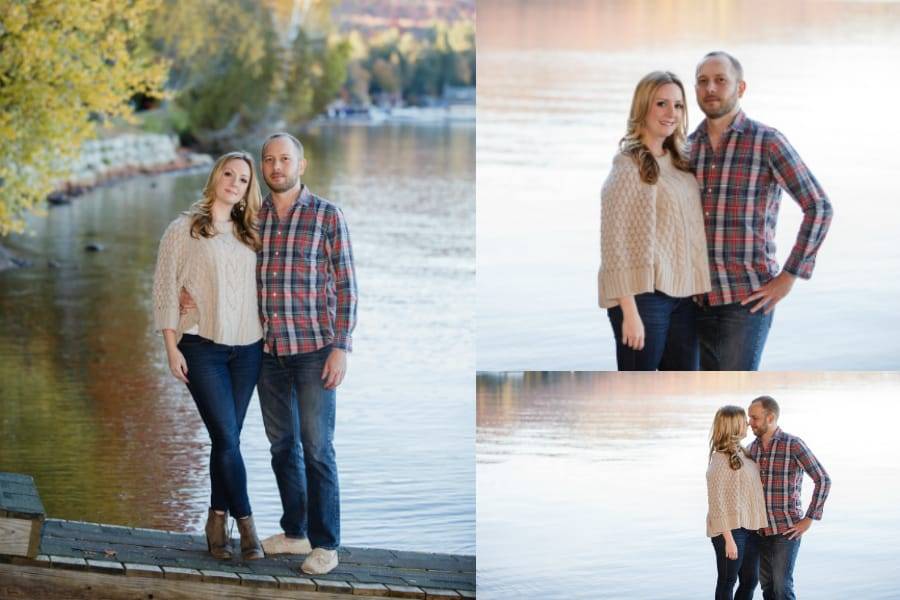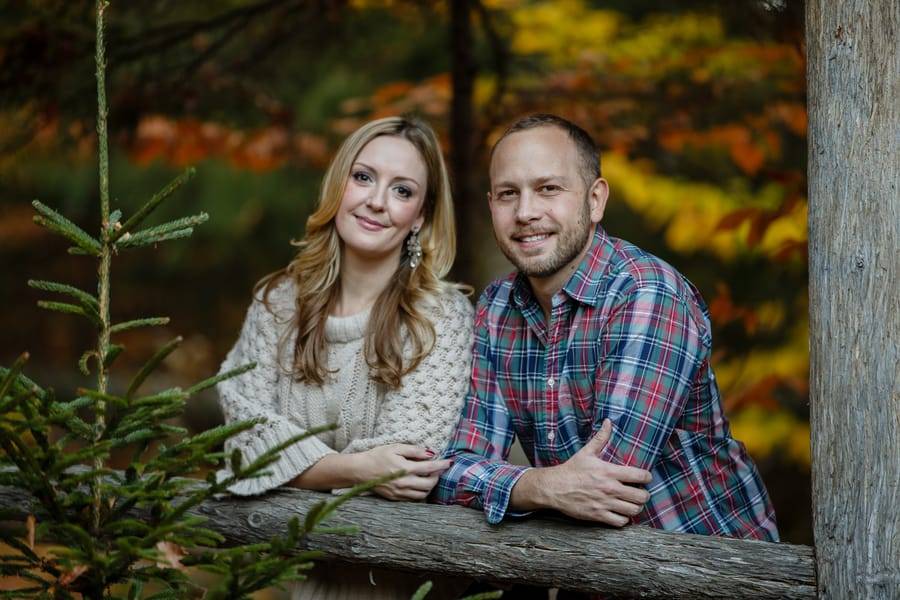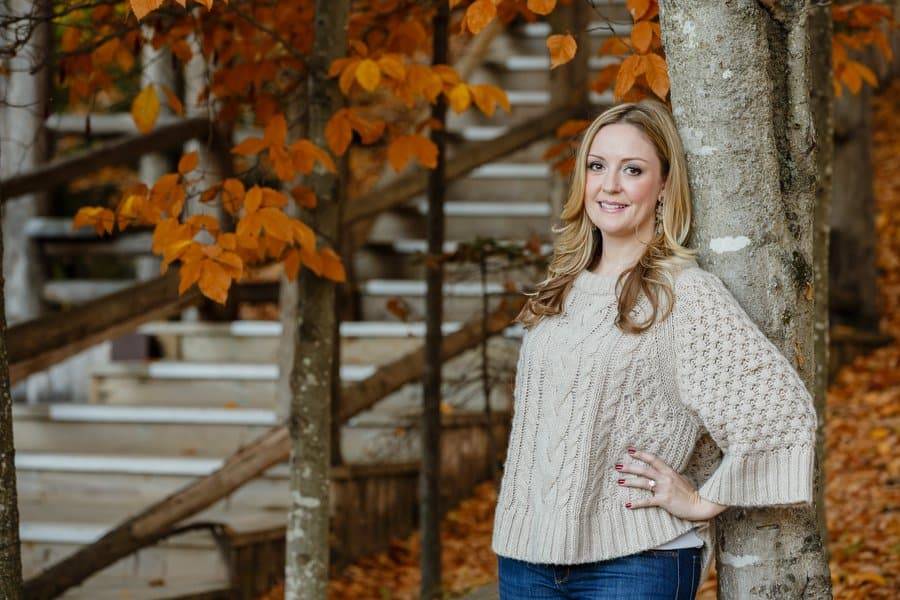 They love having their sweet cute pup, Chewy, in a few of their photos. A great addition to this already wonderful engagement session.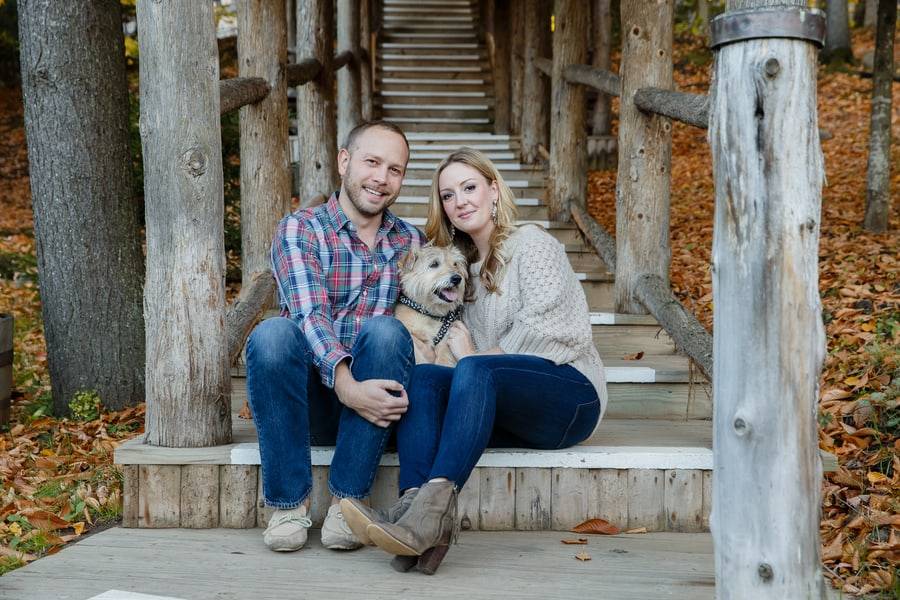 The leaves in Lake Placid were at their peak! The gorgeous colors and crisp air made this engagement shoot extra memorable for the couple.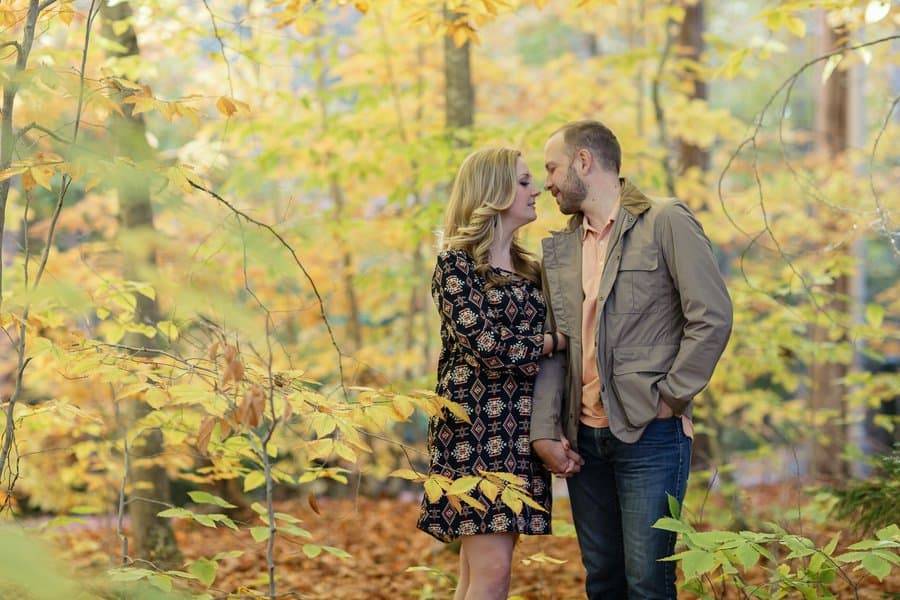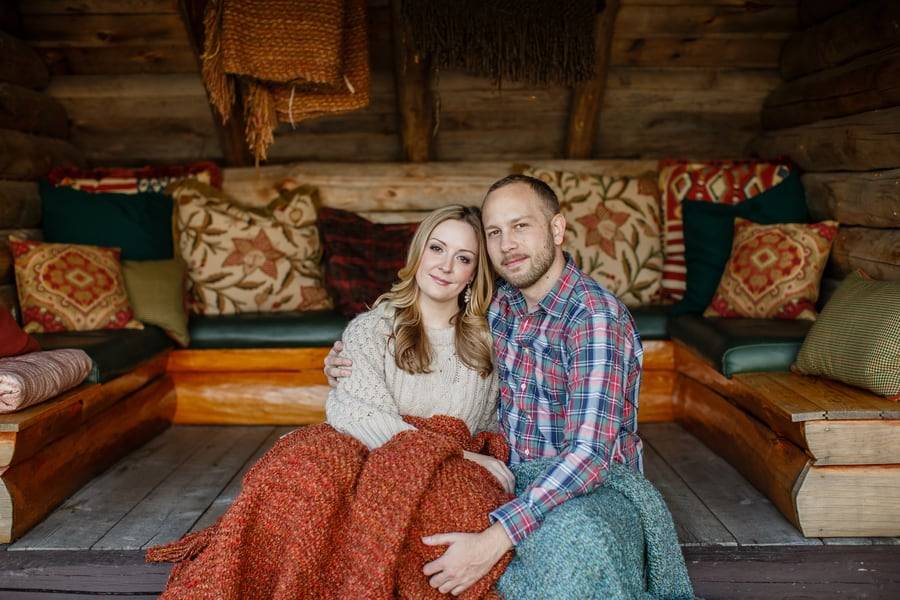 Take this Advice
In my own professional career, I am an event coordinator at a private country club where I sell the events (and memberships), plan the event with the client and I am there to oversee the event through. Advice that I often give to the brides and grooms as well as my friends who are/have been engaged is to not get caught up on the little things. As someone who has been involved in hundreds of events in one way or another, I swore to myself when I first got engaged that less is more and that I would keep things simple and not over complicate the process (this statement is part of the reason we decided to host our wedding over 2,000 miles away on a beach! First of all, how could it get anymore beautiful than that? And second, the closer I am, the more involvement I would have – again this is also coming from an event coordinator as well as a control freak, how could I help myself!?). The last piece of information that was very important to me and that I try to offer as advice to the brides and grooms I work with is to take time during the reception to enjoy each other and their dinner! I see so many brides and grooms who don't take a bite of their meal because they are so busy trying to make their rounds from table to table and their feedback is that the whole evening was a complete whirlwind. This became another deciding factor for my fiancé and I to take the leap and do something different like travel to a Caribbean
island with an intimate group of family and friends where we would be able to raise our glass once and share our love, admiration and gratitude for those who are there celebrating with us and remembrance for those who couldn't make it…and then get on to the party! ~ Eirika Edwardsen/Bride
Money Matters
$20,000 – $45,000
Vendors
Photographer: Amy Bennett Photography
Reception Venue: Lake Placid Lodge