Nathan and Haley both believe in second chances so they won each other's hearts. Haley, who is your beach- loving, happy- go- lucky, and content bride wanted a destination wedding. But due to some circumstance, they cannot have it and settled with a nautical themed wedding set in a mountain resort, instead. And boy, it turned out splendidly in every way! Subjectively, I liked the touch of twine on their centerpieces — very rustic. The khaki vests and coral gowns, the vibrant flip flops and wholesome bouquets, all swooped to perfection! To chances, to Nathan and Haley!
Click image to enlarge
6

Like. Click to Vote
>
Our Story
Nate and I met at a local restaurant where he was a chef at and I started waitress at. We worked together a few months before actually starting to date. We could always talk and get along and a slight flirtation. He started walking me out to my car at night and coming in to the restaurant on his days off conveniently when I was working. So since he was polite and shy I took the first move and wrote my cell phone number on his check one night. it took him TWO WEEKS to call ha-ha but when he did it was a Saturday night, I was babysitting, and the kids were asleep and we talked on the phone that night for 4 hours!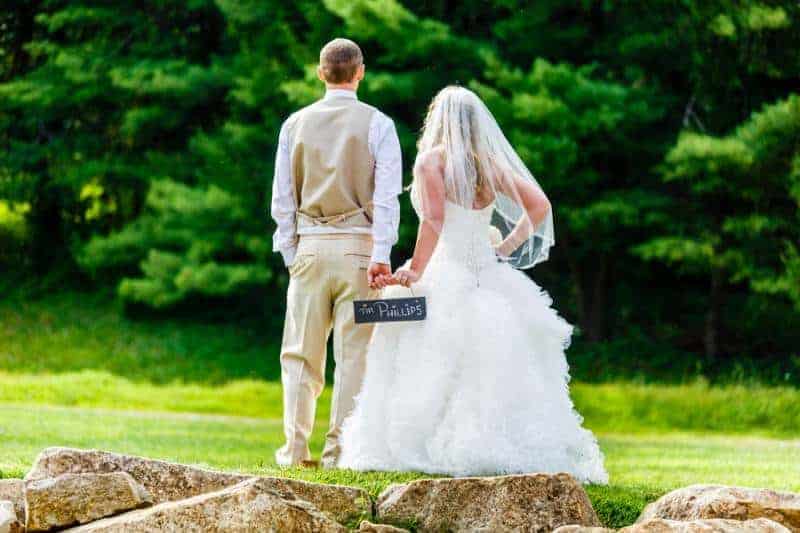 From there it was history, we started seeing each other. The first year was the hardest but after that it fell in place and when I graduated and got a job we shortly after purchased our first home and we've never looked back. It has been amazing, not easy, but we both knew what we wanted and made it work! It all worked out how it was suppose to.
We Are A Perfect Match
We are ying and yang and balance each other out and I think that's important for a relationship to work. Nathan is an amazing person and he is more laid back and mellow and shy and quiet at first when you meet him and very polite, and I am more outgoing and outspoken and more obnoxious (in the best way lol). So he grounds me and I lift him up and we each keep each other laughing we both are spontaneous and have similar views on life and but our families and others before ourselves. We just really work.
The Proposal
We were down on my families annual 4th of July vacation for a week in Stone Harbor NJ. On Tuesday morning July 2nd, 2014 we got up early and took a long walk on the beach just the two of us. And at one point, he had gotten it all set up beforehand, there was a big heart dug out in the sand with rose petals in it. And he took me to the center of it and told me how much he loved me and got down on one knee and proposed.
It was just the two of us and it was simple and beautiful and I wasn't expecting it (although after 5 years together, living in our house for over a year I wasn't too shocked lol) We got to run back to the beach house and wake up my family and call friends and celebrate the rest of the week! It was perfect!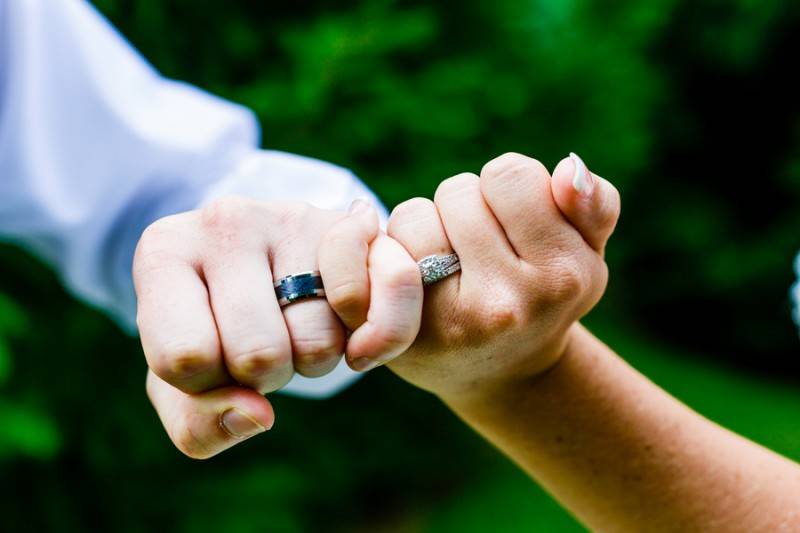 The Planning Process
I had a year, and I think that was enough time. You just have to start early to book venue music video and photos and wedding dress.
Tips & Tricks For Future Brides
It is possible to have everything as convenient as possible. It's about your day, don't stress the small stuff and everything will come together! My wedding was fairly stress free and I literally enjoyed every minute of my day and had a BLAST! I want to do it all over again with Nate! minus the $50,000 dollars! ha!
The Theme
I've been raised in a vacation loving and travel family. Unfortunately Nate didn't grow up in a travel type of family and his parents and most of his siblings refused to fly. And I thought if I was going to have a destination wedding I wasn't going down to just the Jersey shore I wanted Fiji or somewhere exotic. So we decided it wasn't worth leaving our family and friends to do the whole destination wedding, which was perfectly fine, but this brings me to my point of my wedding theme which was Nautical. I love the beach and thought if I couldn't go to the beach I would have some type of Nautical wedding. So I chose my colors of coral and navy. Which looked beautiful.
Wedding Outfit Inspiration
 Nate and I are very laid back people so when it came to choosing the tuxes we decided to go with tan to match and nautical beach like theme and we decided to just do pants and vest, no formal jackets.
Our Do-It-Yourself (DIY) Projects
Getting married at 24 I never expected I wouldn't have the honor of my parents being there. I lost my mother from an unexpected heart attack when I was 16 and I lost my father just the year before I got married at 23 to alcoholism and heart failure. So for me it was important to include them in my day, as I am sure other brides and grooms may have lost people close to them that they want to honor. I chose to include them in my opening ceremony prayer, I had two seats in front where the parents usually sit reserved for them. they were empty with a set of white roses on each chair and I had a friend make heart shaped hand painted wooden navy signs with golden rope to hand on the back that said Mom & Dad.
Money Matters
 I would say from beginning to end when all was said and done I had around a $50,000 dollar wedding. I believe I spent a lot of money on my wedding and I mentioned parts where I could have easily probably cut my budget in half. But I chose not to.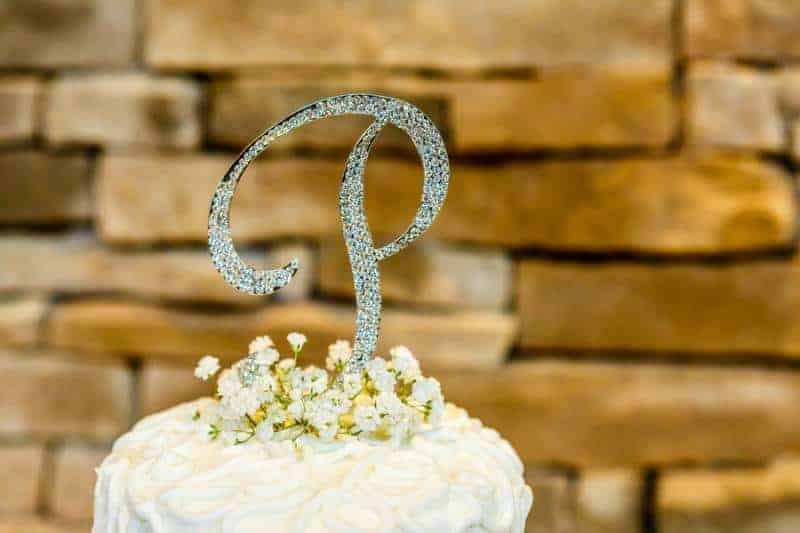 The Guest List
165 were invited and about 140 attended. We didn't have to narrow our list because our friends and family totaled around the 150 we thought we wanted to invite. So for us we didn't have to cut anyone luckily, but it is the best way to save money is smaller guest list!
The Songs
For my bridesmaids processional I did "A Thousand Years" by Christina Perri. For my entrance I went traditional and did "Canon in D" by Johann Pachelbel. And for Recessional I did "Hallelujah" by Paramore. Again I had a string quartet so the songs were only music no lyrics or anyone singing. It was perfect.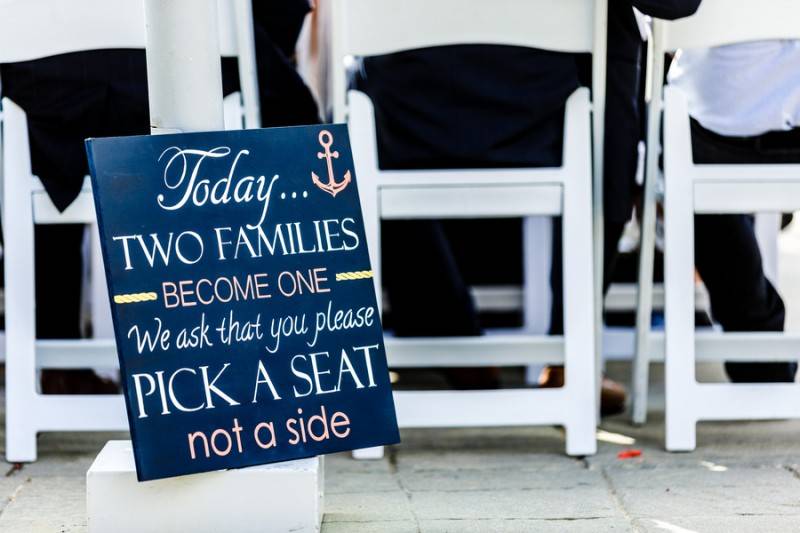 The Honeymoon
We went to Grenada for a week. A small and very nice Island! We had done a lot of vacations and cruises as previously stated, but this was among the best! It was one week and all inclusive which I highly recommend! They treat you like royalty the whole time! They have 3 pools 9 restaurants and all kinds of stuff like sailing, snorkeling, and paddle boarding all included just sitting at the beach to be used!
The Next Step
We are most excited on having children and a family and continuing to travel together!
A Memorable Moment
The whole ceremony honestly, it was short maybe 25 minutes but it was meaningful, as stated before we got to write the whole thing. I think the heartfelt messages we read meant a lot and were awesome.
Our Wedding Video
VENDORS
Photographer:  Bartlett Pair Photography
Reception Venue: bear creek mountain resort