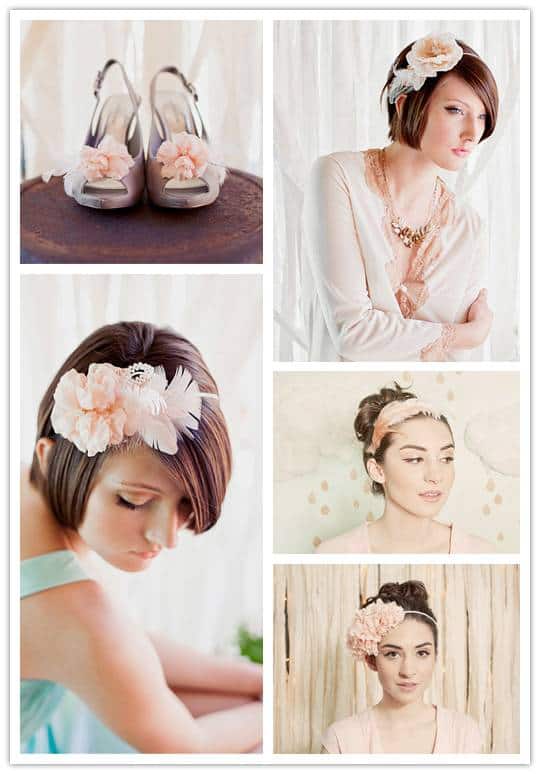 This week we've talked about the guys, but for today's post-Hump Day post, let's indulge ourselves and admire some pretty for the ladies. And by pretty, I'm basically understating it.
Mignonne Handmade has an amazing collection of incredibly romantic, super feminine accessories that are perfect not only for the bride, but also for bridesmaids! I love the idea of the ombre feather hair piece in the hair of an uber chic bridesmaid. If you're the bride and looking for soft way to add color to your ensemble but don't want to do the typical colored shoe, what about jazzing up your bridal pumps with their adorable blush pink ruffled shoe clips? The shop is an absolute must-visit if you're looking for lovely pieces with a trendy, contemporary look but also have a sweet charm about them.
Images from Mignonne Handmade.