I love when unexpected items can be used as gorgeous wedding decor. Sometimes with purpose, sometimes purely for aesthetics, the wine barrel is a fabulous way to display items, frame a ceremony area, create a dramatic backdrop or use a hundred other nifty ways!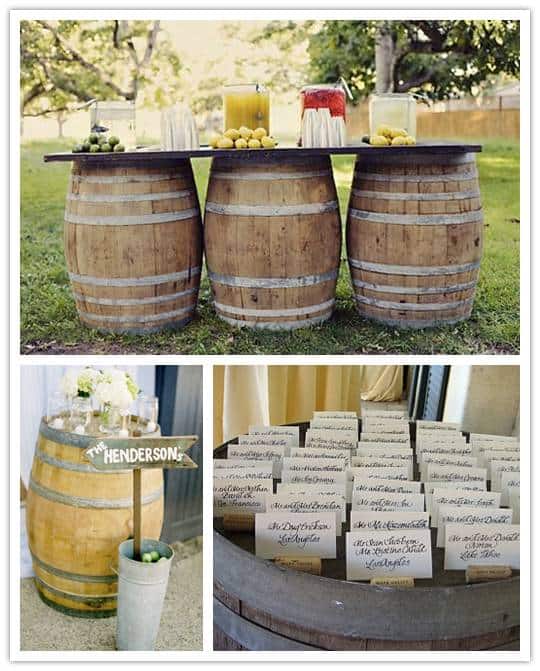 How great is the clever wine barrel table for a lemonade station, or a place to show off gorgeous flowers and guide guests, or use a fun way to showcase escort cards?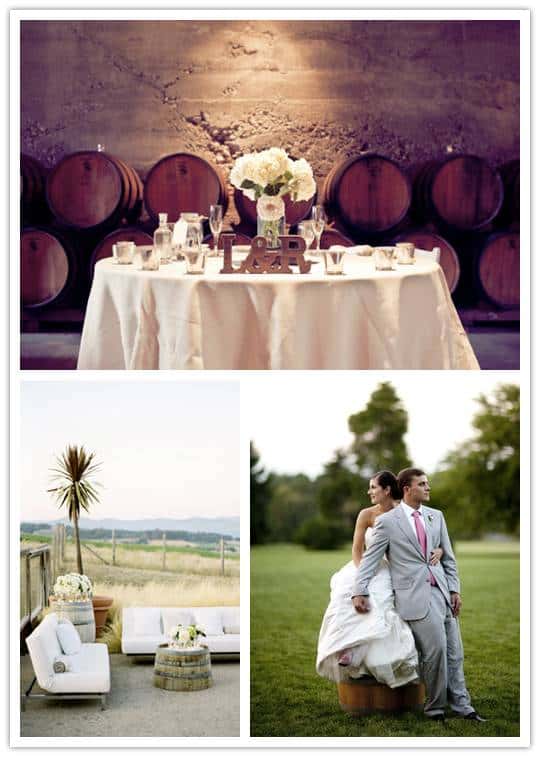 Here a romantic wine barrel backdrop behind this sweetheart table makes for a great photo. Or using them as unexpected seating – as the adorable bride and groom  below, or expected seating – as tables in the lounge or cocktail area.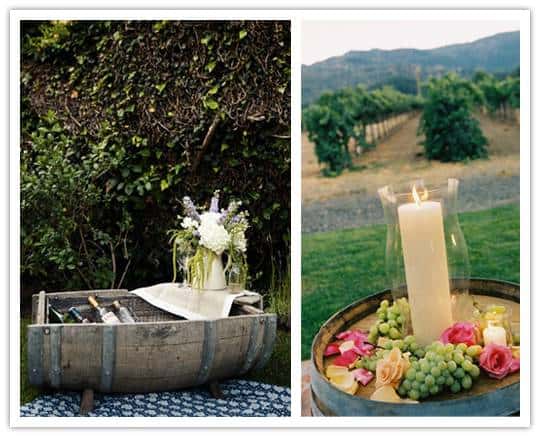 The hurricane and candle on top of this barrel had a twin and they both framed the ceremony area to create a warm glow. And this wine barrel "picnic basket" was for an engagement shoot and I think it might just be the coolest wine barrel decor idea ever!
Images in set one from Jill Thomas Photography via The Brides Cafe, Jose Villa via 100 Layer Cake, BVWeddings.
Images in set two from Jason and Anna Photography via Engaged and Inspired, Jose Villa via 100 Layer Cake, Eric Kelley Photography via Style Me Pretty.
Images in set three from Tinywater Photography via Design Sponge, Laura Hunt Photography via Trisha Dean Events.
• • ♥ • •
Trisha Dean is a wedding and event planner in the San Francisco Bay Area. A background in graphic design and corporate event planning led to her love of designing and planning weddings. She is the author of Adore and a contributing blogger to Bay Area Bride Guide in addition to the Inspired Bride. She lives in Walnut Creek, California with her husband, daughter, and two cats.