color scheme Archive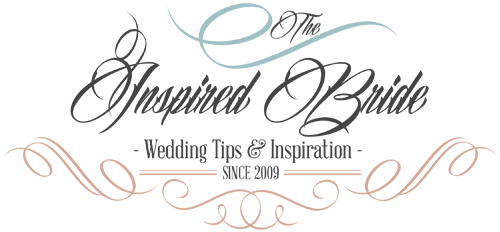 Planning a wedding is an exciting and stressful time in your life. A lot goes into preparing for a wedding and bridesmaids play an important role in helping you achieve your dream day. You carefully thought about who you want to stand by your side, and you may have thought the hard part was over, but you still have to choose the bridesmaid dresses!  Choose the wrong dresses and you may not achieve the aesthetic you want or you may upset members of your wedding party. These considerations will help you select a look that will make everyone happy.
Convenience
It is likely that everyone might not be able to make a trip to the same dress shop at the same time. Also, some of your bridesmaids may not live in the area. Keeping this in mind, the easiest thing to do is to begin your search at a national retailer. Buying your bridesmaid dresses at a place like David's Bridal with a variety of locations will ensure that they can go try them on in person and, if necessary, easily get them altered locally.
Your Thoughts
The first thing you should take into consideration when selecting bridesmaid dresses is the style of your wedding gown. It is a good idea to have the wedding dress selected before deciding on the bridesmaid dress. The styles of the gown and dress should coordinate. If the wedding gown is formal, the bridesmaid dresses should also be formal.
Deciding on the colors you would like the dresses to be is the next step.  Typically, the bridesmaid dresses match the color scheme of the wedding. The colors of the season the wedding is taking place can also inspire the colors.  A great place to look for inspiration is the Pantone Fashion Color Report that comes out before every Fall and Spring.  You'll be able to see the colors that will be big that season based upon their use in the latest collections of designers, such as these below for Spring 2013.
So you love the color gold and you know this will be one of your wedding colors but you're not sure about the others. Here are some tips on your wedding color palette and choosing a great companion color for gold.
Contrasting
One way to ensure that your wedding colors are striking is to choose a color that contrasts well, or shows up very well next to gold. Think about it – while yellow would get lost next to gold, crimson would stand out wonderfully.
Colors
While red goes wonderfully with gold, it evokes a holiday or winter feeling. The same goes with some shades of blue. Orange and gold are perfect for a fall wedding. If you don't want to evoke feelings of seasons, go with colors like purple and gold, emerald green and gold, and rose pink and gold. These all look great together.
The Best Companion Colors
The best companion colors for gold are dark purple, emerald green, rose pink, red, and dark blue. If you want to make things even more interesting, use three colors and include gold. For instance, pale green, flower petal pink and gold are wonderful colors together and can come together to create a breathtaking wedding.
What to Stay Away From
Gold can clash with a few colors, even though it is a color that goes with most colors. Gold and yellow are not great choices and gold doesn't go with any neon color. Gold and brown can look charming, but can also be depressing with no pops of brighter color.
Gold is a wonderful wedding color and can help make your wedding look splendid. Use these tips to determine the perfect companion colors.
A vintage wedding can be truly breathtaking if all the little details come together correctly. One of the most important details is color. With the right use of color, you can create a nostalgic and whimsical feeling for your ceremony and reception. The following color options can serve as inspiration as you choose your vintage wedding color palette.
Pale Yellow and Gray
Not only is this a hot color combination right now, but pale yellow and gray is a perfect color combination for a vintage wedding. Florals work really well with this color palette as well, as do bold geometric patterns like chevrons and stripes. A great additional accent color for pale yellow and gray is lavender.
Rose and Gold
Rose and gold combined create a very feminine and vintage feel that's perfect for Victorian style weddings as well as others. By utilizing muted rose and gold shades, brides can keep their color palette from being overwhelming while maintaining that rich vintage feel. Silk and satin fabrics are beautiful in these colors and utilizing different fabrics can create luxurious texture for the décor.
Peach and Tiffany Blue
This is a striking and very beautiful color combination that works very well for a vintage wedding. Geometric shapes are perfect for this combination and those can be softened with lots of draping fabric as well as large, soft flower arrangements. Maintaining a simple décor is best for this color palette – think clean lines and open spaces.
While there are plenty of color palettes that you can use for your vintage wedding, these are bold and beautiful and can create lots of interest.