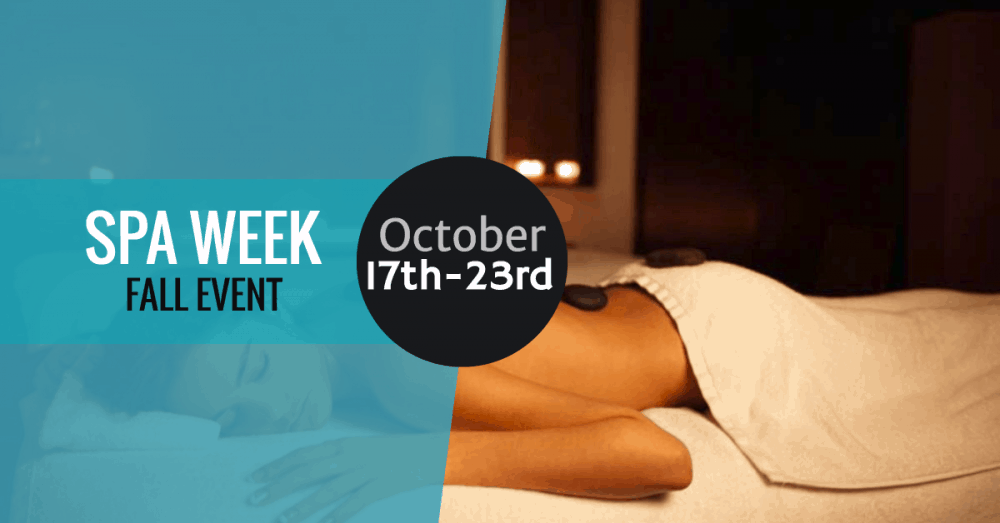 Planning can be stressful especially when you are on a tight budget! Why not treat yourself a little R and R at the spa before the big day. SpaWeek concocted an irresistible offer for everyone. It's the perfect time to plan for you bridal spa party! It's time to set aside the stressful stuff and take care of your wellness. During Spa Week, from October 17th-23rd, signature treatments will be offered at a special rate of $50/treatment (normally $100-$500) at participating locations.
Spa Week has teamed up with spas across the country to deliver healing and therapeutic treatments to combat the effects of technology. There are a lot of techniques offered in every Spas! If you want to relieve the ailments that are created from hours of computer usage the Greek  Massage (Reg. $100, Spa Week $50) at Haven Spa in New York City is perfect for you.
At Holistic Touch in Virginia, they offer a Facial Rejuvenation Acupuncture (Reg. $130, Spa Week $50) that will give you a natural face-lift — perfect to get before the big day. The anxiety brought on by the planning stress and the bridezilla moments can be healed through the power of water at The Elizabeth Adams Salon in Illinois with their Spa Oceana Stress Relief Treatment (Reg. $100, Spa Week $50) – a water-based stress-relief body treatment. The De-Stress Body Treatment (Reg. $255, Spa Week $50) including exfoliation, an aromatherapeutic body wrap and a relaxing scalp massage will be perfect for melting all the stress away and re-balancing your spirit with this you will surely be zen on your wedding day.
Incredible offers right? Full treatment for half the price is awesome! How do you ask? Spa-Goers should register on SpaWeek.com as early as possible. The complete list of treatments, available on September 19, will allow consumers to begin booking their desired services.
It is recommended that spa-goers sign up and book in advance on SpaWeek.com to ensure they reserve their top treatment choices. Visitors to SpaWeek.com also have the opportunity to spread the gift of wellness by conveniently purchasing the Spa & Wellness Gift Card by Spa Week®. Accepted at over 8,000 spas and wellness locations across North America, Spa & Wellness Gift Cards may be used during Spa Week or any time of the year without expiration. Recipients will have the freedom to choose from thousands of locations and services, all while knowing that you have their long-term health, balance and happiness in mind.