Giveaways Archive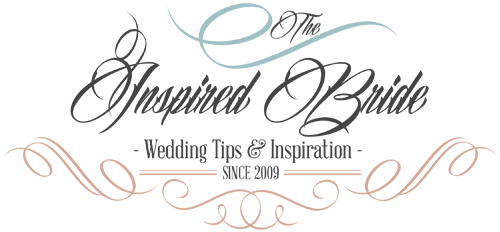 Martha Stewart Weddings is casting two brides-to-be who would like to straighten their teeth to participate in this awesome initiative.
If chosen, you will:
Receive free professional treatment from a well-known company to straighten your teeth
Be a regular guest-blogger on marthastewartweddings.com and appear in Martha Stewart Weddings magazine to share your experience
Would you like to:
a. Get married on Valentine's day?
b. Have your wedding designed by Preston Bailey?
c. Get married in the Empire State Building?
d. Have a wedding at no cost to you?
How about all of the above? One lucky couple will win a dream wedding created by premier wedding designer (and quite frankly, wedding designing ROCK STAR) Preston Bailey. In addition to that, the wedding will take place on Valentine's day, 2013, in the Empire State Building.
HOW TO WIN:
Here's how you enter. Simply upload a video of you and your future spouse detailing why you deserve to win this amazing Valentine's Day wedding package and post it on the contest Facebook page. The winners will be chosen on or around January 18th, but you only have until January 11th to get your video uploaded.
You can have a custom wedding vow renewal as well, so if you're already married, don't let that stop you! In order to be eligible, your video must be submitted by January 11th, 2013. The entrant and future spouse of the entrant must be a legal resident of the United States and must be 18 years of age or older.
So there you go – make a cute, funny, sweet or sentimental video and get it uploaded for your chance to win this beautiful dream Valentine's Day wedding with designer Preston Bailey.
Happy Monday everyone! Today we're excited to be doing another giveaway that I'm sure any inspired bride would appreciate to receive. When I was planning our wedding, I had a lot of ideas that required printing. From programs to guest book ideas, I found myself hoping that I had a coupon or gift card to use when printing it at our local Kinko's or Staples. Well look no further for your printing needs because PrintRunner is giving out 100 5″X7″ postcards! These postcards will have a full-color front only printing (4/0 printing) on a 14 pt. cardstock with UV coating on front. The postcards can also have rounded corners and are ready to be shipped in 3 Business Days." *No Proof*
I can definitely think of different ways to make use of the 100 postcards.
To Enter:
Inspired Bride would love to hear how you would incorporate the postcards in your wedding. Simply leave us a comment below on how you would use the postcards and we will pick the winner. All participants must follow PrintRunner on Twitter!
Deadline:
The deadline for the comments is on Thursday, August 2, 2012 at 5pm (Eastern Time) and we will announce the winner on Friday, August 3 at 12PM (Eastern Time).
Good luck and we can't wait to hear about what you will use these postcards for!