Monthly Archive::

December 2012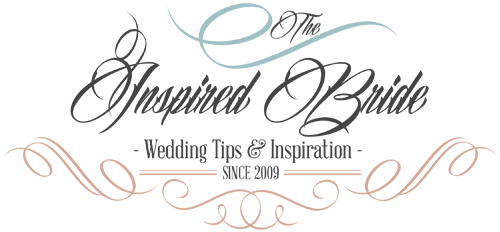 As the bride, your bridesmaids are your best girls. They're extremely important to you and you couldn't imagine celebrating your wedding without them. Most brides give their bridesmaids a little thank you gift that means something special. Here are some beautiful gift ideas for the bridesmaids, to let them know how much you love them and how much they mean to you.
Name a Star after Them
If you want to provide a lasting and beautiful memory, name a star after your bridesmaids. The cost is about the same as a piece of good faux jewelry, and it will really make an impression. You can do this easily by visiting www.StarRegistry.com and looking over their package options.
Go for Something Personalized
A beautiful silver bangle bracelet with a loving message inside, a champagne glass with her name on it; personalized items are super hot right now. Whether it's a monogrammed tote bag or something else, you can be sure she'll love it if it's personalized. The greatest thing about personalized gifts is that there's something for each and every budget.
Spending Time Together
You can also choose a gift that allows you to spend time together with the girls you love. A spa package that will let all the girls go at once and spend the day together is perfect. A nice dinner for all the girls or even a trip to a nearby city for the night can be a lot of fun and a very touching gift.
Use these gift ideas to come up with the perfect bridesmaids gifts for your girls!
If you want to think of a unique and fun wedding gift for the bride and groom, you're in the right spot. Here are some creative and great wedding gift ideas you can use for an upcoming wedding you're attending.
Prepaid Credit Card
If you don't want to give cash and you're just not sure what to give the bride and groom, give them a prepaid credit card with a label that says, "honeymoon fund." Not only is it thoughtful, but it will actually be useful to the couple.
Marriage Tips – Thoughtful
If you don't have a ton of money to spend on a gift, you can be really thoughtful and create a whole list of marriage tips. Purchase a pretty container and some parchment paper. Write a tip on each piece and then fold it up (use origami if you want to be really creative). The couple can spend a fun evening opening each one and reading it. Be sure to include some funny and touching ones.
Photo
If you're a family member and have access to old photos, choose one from when the bride and groom first started dating. Have it professionally re-sized and retouched and place it in an attractive frame. This makes a beautiful and touching gift.
Your 5 Favorite Romance Movies
Another great way to encourage the bride and groom to spend a fun evening together is to give them a movie basket with your 5 favorite romance movies, popcorn, snacks and hot cocoa mix. This is a fun, inexpensive and thoughtful gift.
These gifts aren't expensive, but they're useful, thoughtful gifts that the bride and groom are sure to love.
Most brides will feel jittery and nervous on their wedding day; not only is it one of the biggest days of their life, but there's the fear that things won't work out or something will go wrong. Use these simple tips to ensure that you're having a great time and you're able to enjoy the moment rather than worrying.
Deep Breathing
The first technique is relatively simple. When you're starting to feel stressed out, inhale deeply for 10 seconds and then hold it for 5 seconds. Now, exhale slowly for 10 seconds and repeat until you feel grounded and relaxed.
Let Go
Realize that even if something were to happen (the caterer serves the wrong drink, the DJ plays a song from your do not play list), it will be okay. It will not ruin your wedding day or your marriage and when the day is done, the man you love will be your husband. Plus, it'll be a fun story to tell. Just let go of the need for super control and realize that you have to trust in other people.
Stay in the Moment
When you feel your mind wandering and you're worried about a million different things, start consciously noticing things around you. Notice the beauty of your wedding dress, the colors of the candles and flowers on the table, the smiles on your friends' faces, etc. Bring yourself back to the moment and take in everything around you with grace and gratitude.
It can be nerve-wracking to think about all the potential disasters on your wedding day, but by using these techniques you can stay relaxed and enjoy it.