Monthly Archive::

November 2012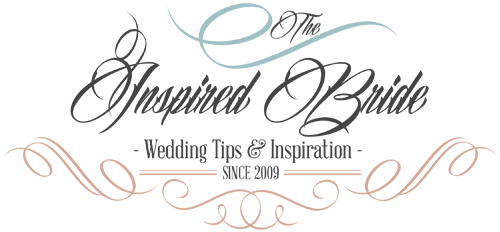 If you want to save money on your wedding, the bouquets may be a great place to start. If your heart is not absolutely set on a fresh flower bouquet, there are a lot of great options when it comes to silk and artificial flowers. Check out these beautiful artificial flower bouquets to gain some inspiration!
Artificial Flower and Feather Bouquets
Artificial flowers can be created from almost anything if you're crafty enough. From silk flowers to flowers made from various types of fabric, they're breathtakingly beautiful and you can keep them forever. These bouquets look just like the real thing, but without the fresh flower price tag.
This pretty artificial flower bouquet is by florabond on Etsy, and looks very much like real flowers
This beautiful custom-made bouquet is made by CuriousfloralCrafts on Etsy and features a variety of flowers as well as pearls and natural baby's breath.
Other Options for Artificial Bouquets
If you don't want to go with fake flowers, there are a variety of other options. From antique brooch-created bouquets to paper flowers, you should research and view a variety of pictures to determine which look you love the most.
Tacori is a name you probably recognize if you've done any research on engagement rings. They create beautiful and romantic jewelry that brides adore. The great thing is that there are so many options when it comes to Tacori, that the line is perfect for couples with all size budgets and women of all tastes.
Superior Diamond Quality
One of the things that makes Tacori so popular is their stunning diamonds. They're of superior quality without being intensely more expensive than most other brands. In addition to having the highest quality diamonds, they feature a variety of other beautiful precious gemstones. For instance, the 2561 setting features a gorgeous black diamond in a highly decorative 4-prong setting. It's crafted from platinum and 18k gold, creating a vintage-feel that is romantic and beautiful.
Tacori also features a variety of sapphire engagement rings, which are crazy popular right now. These are reminiscent of the Kate Middleton engagement ring that brides have been dying to get their hands on! From pave bands and pink sapphires to mixed metals, they're truly engagement rings to brag about.
Where to Get Them
Tacori is available at most high quality jewelry stores, and most stores carry a variety of styles. Brides who want to learn more can find JR Dunn jewelers who specializes in TACORI engagement rings online or visit their local jewelry store to learn more.
If you aren't sure what your specific style is, you should browse through engagement rings/bridal designers and look at pictures of rings. This will help you get an idea of your most favorite styles and designers, so you can drop him the perfect hint.
Girls will spend months looking at wedding and engagement rings, selecting favorites and rejecting others before they find the ring and set their heart on it. Their future spouses will spend a lot of money and put a lot of soul into making sure the perfect ring is chosen. Unfortunately, most couples think that the jeweler's warranty for the wedding jewelry is enough.
Why Additional Insurance May Be Needed
While most wedding and engagement rings will come with a jeweler's warranty, those warranties are typically designed to protect against cracks, chips and other small mishaps. Most of the time, the warranty is only valid if the rings are inspected regularly, too! If you happen to lose your ring, it's not going to be covered.
"Lose my ring? Are you crazy?"
Yes – it sounds impossible to think about…that you'd lose the ring you've fallen in love with, but it happens. Jewelers Mutual Insurance Company reports that 40% of the claims they had in 2011 were for rings that were lost or mysteriously disappeared. Besides the emotional trauma a bride is likely to go through if she happens to lose her ring, there is the fact that most engagement rings and wedding bands are worth thousands of dollars.
While wedding ring insurance isn't for everyone, it's worth looking into if your ring is expensive and if the jeweler's insurance doesn't cover loss or theft. Specialty insurers like Jewelers Mutual Insurance Company offer the most comprehensive coverage for jewelry as jewelry insurance is all they do. Their Perfect Circle® Jewelry Insurance product is specifically designed for individual's personal jewelry pieces. Savvy brides who want to learn more about jewelry insurance can get a free quote and apply for a policy at PerfectCircleInsurance.com.