Monthly Archive::

September 2012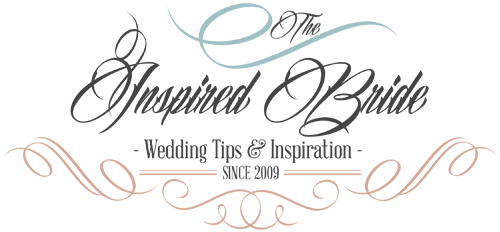 While most brides will plan out the kinds of colors they want and which wedding venue they want, most weddings require a little more in-depth planning. In fact, this in-depth planning can actually save your wedding. Here are 5 instances of how planning ahead could save your wedding.
Seating – Seating is a big deal because most people have a wide variety of guests attending their wedding and reception. You don't want to seat all 5 loud talkers together, or make things uncomfortable by seating exes at the same table. Planning your seating can be essential to ensure great conversation and no awkwardness.
Budget – Finding a free online wedding planner to help with your wedding budget is a must. You know how much you have to spend but you need to know what you can spend on each aspect of your wedding, from the gown to the food. This is where a site like  http://www.weddingsite.co.uk/ can really help out a lot.
Your Invitations – It's essential that you plan out who to invite, especially if you're limited as far as guests go. You should also keep track of who has RSVPd and who hasn't, so you know exactly how many supplies you'll need. Imagine purchasing too few wedding favors and having guests who don't receive one.
Vendors – You need to plan out which vendors you'll hire and which you won't. For instance, many brides will forego a DJ in order to be able to afford the caterer they want. You'll want to make sure you have everything written down, including the phone numbers and names of the vendors you've chosen.
When you plan ahead for issues like these, you can limit your stress and reduce the chance of something happening that might create an issue on the day of your wedding.
If you want your wedding to be absolutely unforgettable, there are a few little surprises you can pull off to make sure that happens. Use these fun ideas for your wedding, or as inspiration to come up with something all your own!
Personalized Favors
We're not talking favors with your name, but favors designed for each and every guest. Because wedding favors are more affordable than ever, you can purchase a gift for each and every wedding guest without breaking the bank. This means you can have favors that will please Uncle Bob just as much as your best friend, Brittany! Give those wine lovers a bottle stopper while you give your girlfriends their chocolate fix.
Opposite Day
Make your wedding really fun by turning everything…upside down. The bride can wear a black dress while the groom is decked out in all white, and even the cakes can be designed upside down. This idea can really spark your creativity!
A Wedding Dance
If you haven't already seen the JK Wedding Dance, it's time! This was a simple idea that made this couple famous, and was a lot of fun for the wedding party and the guests. There are all sorts of surprise dance ideas you can do, and you'll be surprising guests and having a blast at the same time.
Even if you don't want to do these particular ideas, there are lots of ways to make your wedding unforgettable. Use your imagination to come up with something unique to you and your future groom.
So you love the color gold and you know this will be one of your wedding colors but you're not sure about the others. Here are some tips on your wedding color palette and choosing a great companion color for gold.
Contrasting
One way to ensure that your wedding colors are striking is to choose a color that contrasts well, or shows up very well next to gold. Think about it – while yellow would get lost next to gold, crimson would stand out wonderfully.
Colors
While red goes wonderfully with gold, it evokes a holiday or winter feeling. The same goes with some shades of blue. Orange and gold are perfect for a fall wedding. If you don't want to evoke feelings of seasons, go with colors like purple and gold, emerald green and gold, and rose pink and gold. These all look great together.
The Best Companion Colors
The best companion colors for gold are dark purple, emerald green, rose pink, red, and dark blue. If you want to make things even more interesting, use three colors and include gold. For instance, pale green, flower petal pink and gold are wonderful colors together and can come together to create a breathtaking wedding.
What to Stay Away From
Gold can clash with a few colors, even though it is a color that goes with most colors. Gold and yellow are not great choices and gold doesn't go with any neon color. Gold and brown can look charming, but can also be depressing with no pops of brighter color.
Gold is a wonderful wedding color and can help make your wedding look splendid. Use these tips to determine the perfect companion colors.