Monthly Archive::

July 2012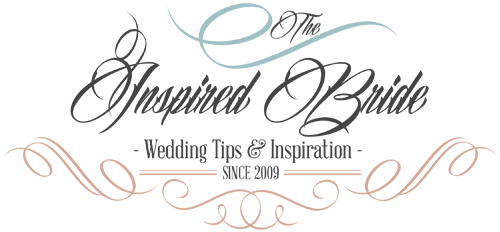 Collecting mailing addresses was one of my biggest headaches when I was planning my wedding. And all the work gathering my guests' addresses got in the way of the fun stuff, like designing wedding invitations! In fact, the average couple will sink over ten to fifteen hours of their time just trying to collect addresses. For this post, we're happy to introduce Conxt, a free online service that makes collecting addresses easy!
Gone are the days of manually slaving over an excel sheet, retyping addresses from your email into your workbook, and endlessly checking your email and letters to see who has responded and who needs a follow-up. Instead, Conxt allows your guests to create your address book for you! Simply import e-mail addresses into Conxt from Gmail, YahooMail, or whatever email provider you use. Then tag the emails of your guest list and send them a contact information request. When the guest receives this request, they fill out an online form that automatically updates your Conxt address book! You can easily track who has responded and who hasn't, making follow-up as simple as a single click! If you've already started collecting addresses, you can also import your current spreadsheet into Conxt and use the service to just collect the addresses you're still waiting on! Conxt is fast, simple, free, and is designed just to help you get addresses. When you've gathered all your guests' addresses in Conxt, it's easy and free to print mailing addresses, export your guestlist to an excel workbook, or give it to a wedding planner!
Many couples rely on the address list they make for their wedding throughout their lives, so why not do it right? As you and your spouse continue your journey together, Conxt can update your friends' and loved ones' mailing addresses as often as you want as you send holiday cards, birthday cards, and (maybe!) birth announcements in the years to come. With Conxt, you're generating an address book that will be with you for life! Get started today at www.conxt.com!
Happy Monday everyone! Today we're excited to be doing another giveaway that I'm sure any inspired bride would appreciate to receive. When I was planning our wedding, I had a lot of ideas that required printing. From programs to guest book ideas, I found myself hoping that I had a coupon or gift card to use when printing it at our local Kinko's or Staples. Well look no further for your printing needs because PrintRunner is giving out 100 5″X7″ postcards! These postcards will have a full-color front only printing (4/0 printing) on a 14 pt. cardstock with UV coating on front. The postcards can also have rounded corners and are ready to be shipped in 3 Business Days." *No Proof*
I can definitely think of different ways to make use of the 100 postcards.
To Enter:
Inspired Bride would love to hear how you would incorporate the postcards in your wedding. Simply leave us a comment below on how you would use the postcards and we will pick the winner. All participants must follow PrintRunner on Twitter!
Deadline:
The deadline for the comments is on Thursday, August 2, 2012 at 5pm (Eastern Time) and we will announce the winner on Friday, August 3 at 12PM (Eastern Time).
Good luck and we can't wait to hear about what you will use these postcards for!
Crystal chandeliers as centerpieces look beautiful especially when you see how it transforms an average hall into something elegant. But they can also be costly. I had to really pull out my negotiating skills (which I didn't know I had) to make sure we actually have them at our wedding. But if you're creative and have the time, then you can definitely add it to your DIY project. I found this great tutorial by Hey Gorgeous on how to make them and I have to admit, I had a "why didn't I think of that" moment when I saw it. While this tutorial didn't exactly use crystals, the idea is all the same. And of course, this DIY project isn't just limited to weddings. They can definitely be used for other events such as bridal showers, birthdays or baby showers.