Monthly Archive::

March 2012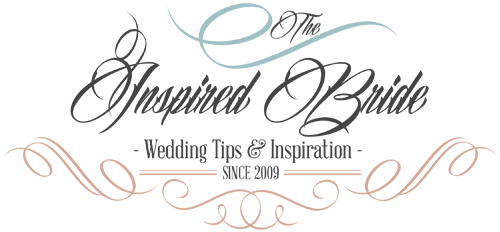 For people who enjoy sweet things like chocolates or candies, the cake and the dessert table is usually something they look forward to when attending a wedding. I know I'm guilty of this. When I was planning my wedding, the cake is one of the things I thought of endlessly in terms of design and flavor.. My four tiered cake had red velvet, chocolate and vanilla to satisfy every palette and the design was something I thought of just as much as I thought of the decor for our venue. I've seen some weddings where cupcakes served as an alternative to the traditional wedding cake and couples these days are really being creative when it comes to cakes.
While searching for ideas for a wedding cake, I came across something called Cake Pops. While the idea is not new (probably because I've seen them at Starbucks before) incorporating them on your wedding might be. Cake pops will for sure be a hit with kids and the kids at heart. TheSweetSource specializes in these treats and just seeing all the colors make me giddy just like a kid in a candy store. They can customize it based on your theme and colors. If you don't like this for your wedding cake, you can definitely add this to your sweet table or even as favors. If you have a lot of kids at your wedding, this will definitely be a good thing to add to their table.
Images from TheSweetSource
Happy Friday everyone! Where did the warm weather go? Just last week we were all excited with the summer like weather, and today we're back to wearing our winter jackets here in Toronto. To take my mind of this weather, I thought I'd write about a sweet wedding that is centered on family, friends and fun. Megan Dandeles Photography took some great shots that showed the fun details of this wedding. I mean, who can beat a wedding themed beauty and the beast cake topper, right?
From Megan Dandeles Photography: "Shelly and Cliff said "I do" in style at Skytop Lodge, a historical hotel with an old world charm nestled in the Pocono Mountains. This super sweet event centered around family, friends and most of all fun. The day truly was about celebrating and Shelly and Cliff surprised their guests with lots of special details – like a photo booth and hot pretzels and cotton candy made right there at the reception! The day was also about this gorgeous couple and their beautiful love story. Shelly and Cliff share an incredible connection and a quiet contentment that is an absolute dream to photograph. We snuck off to one of the hotels stone courtyards for a "reveal" to capture some lovely, intimate images of Shelly and Cliff before their ceremony and then afterwards we headed up to the hotel's roof for some stunning sunset images of these two."
Photographer: Megan Dandeles Photography
Reception Venue: Skytop Lodge
I love puzzles!  Before my son was born, I was determined to finish a 1000 piece puzzle because I knew I would not have time to sit and relax to complete one after he arrived.  How true this has become!  Starting a puzzle has not crossed my mind until I saw this guestbook alternative.  This is such an enjoyable way to get your guests to sign your guestbook and a way to entertain them as well.  If I was at a wedding that had this, I would be telling everyone about it so they won't miss out (like an amazing sale).  The customized puzzle shape, pieces and colors are all bonuses to an already amazing product.
Images from Bella Puzzles