Monthly Archive::

April 2011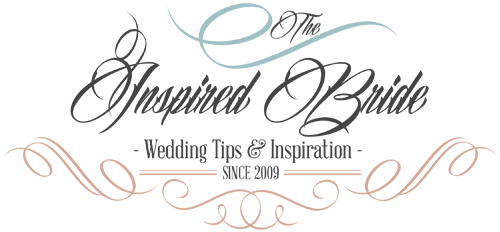 The other week, we chatted about how I keep seeing air plants popping up in event design, and then the other day, Tortoise Loves Donkey dropped in my lap like Fate was giving me a pat on the head. The adorable Etsy shop offers little mini air plant terrariums (as well as mini succulent terrariums!) in tiny little corked bottles. I'm not sure what it is about humans and anything tiny, but oh my goodness, I can't help but fall for these guys. These favors just scream Anthropologie-inspired wedding to me, but would be great for any more rustic or Southwestern wedding as well.
Images from Tortoise Loves Donkey.
Every day on my walk to work, I pass a Thomas Pink display at Macy's that has some of the most awesome bow ties ever. I've recently been wondering, thought they've started making a resurgence, why they aren't more popular. They may seem a little formal to some, but if the entire look is more casual (say no to the tux!) it can actually look quite cutting edge or throw back chic. Here are some of my favorite picks in one neat little round up.
Xoelle: These really clean, graphic prints give the bow ties a sleek and contemporary look. Because the pattern isn't busy, they're a great option for those who think the shape of the bow tie gives just enough character but don't want to go for a solid option.
The Belle and the Beau: These bowties have a fantastic graphic Hollywood Regency style pattern. A glamorous pattern with paired with a poppy color makes for one fabulous bow tie!
Divine Domestication: A huge assortment of patterns and colors are available here. Check out the boy's section if you don't see what you're looking for in men's – custom orders are welcome.
Forage: If you're looking for something a little more outside the box in terms of pattern, this is the line. I've chosen my favorites above, but all of the styles have a bold look to them that are dying to be paired with a crispy tailored solid color suit so they can really pop.
Images from their respective stores.
When I started the Inspired Bride, my mission was to make a wedding blog that focused on design. It originally took a very modern skew, simply because that is my style preference and because that was the type of wedding I was planning (and therefore the type of items I was finding and being drawn to). As it grows, I've come to embrace style from every type of wedding more regularly and more consciously, and today's feature is a result of that.
Okay, enough with the formality. I think these cake stands from Sunday Hatch are adorable. They've got this simple rustic charm to them that draws me in. I'd love to see some smaller ones used as centerpieces with a wildly styled, colorful floral design on top of it, perhaps paired with some vintage metal table numbers. Of course, you could always use them for cake stands or pedestals for a dessert buffet, too!
Images from Sunday Hatch.