Monthly Archive::

July 2009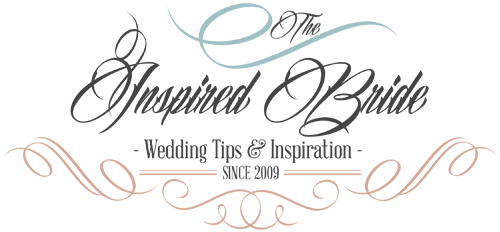 Inspiration Board Credits:
Invitation, Mika78
Mad Men Promo Still, AMC
Cake, Cake Girls
Wedding Dress, Alice Hu for Dolly Couture via Style Me Pretty
Place Setting, Martha Stewart Weddings
Groom's Suit and Tie (Edited), Martha Stewart Weddings
Hair Piece and Birdcage Veil, Alice Hu for Dolly Couture via Style Me Pretty
I'm back at Oh So Beautiful Paper again filling in for the lovely Nole while she's taking care of some things, and since budget is on everyone's minds nowadays, I figured I'd give you a heads up about my newest post there. Today I'm tackling how to have beautiful invitation envelopes without breaking the bank. I've covered some of this on the Inspired Bride before, though it's been a while and you might not find it unless you go digging! Check out the full post.
Image from Rebecca Thuss for Martha Stewart Weddings.
I'm one of the millions of Target junkies out there. Since I was first introduced to the Bullseye when I was 17 (there aren't many stores in the New York City area, if you're wondering why it took so long) and since then, I've had the layout of the store memorized. It's a treasure trove of great stuff – but the store is only half of it. You haven't really seen how fabulous Target is until you really dig through the website. This post was inspired by my current lamp-hunting (I'm in the middle of redecorating our apartment – the inspiration? Mad Men.) and in the process, I remembered all the gorgeous products they have online. Talk about surprise and delight – you wouldn't imagine all the stuff I've featured is from Target, would you?
All of the products above are higher price point, higher quality items that are available online. (The vases are actually "sister" products of a vase currently in the candles aisle in stores, but these are cooler in my humble opinion.) Many of them can be purchased elsewhere, but in true Target fashion, if you invest the time to look for it, you'll get it cheaper. (I'm waiting for my Red Card 10% off day for my lamp purchase to shave a few more bucks off!) Since these products are higher priced goodies, you can always request gift cards to help contribute to the bigger items so that you don't feel awkward asking for more expensive presents if you decide to register there and, since it's a well-recognized brand, your guests will probably feel more comfortable shopping there, too!
Images from Target.