Monthly Archive::

February 2009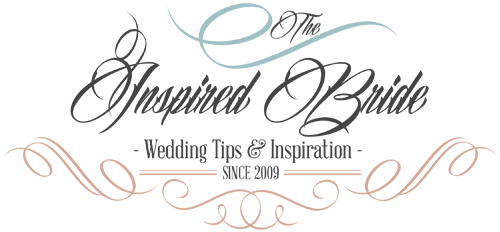 Alright, I'm not going to lie. I broke my self-imposed rule of not posting on the weekends until I get my act together and get most (if not all) of the relaunch content together… but I was so incredibly excited by Twigs and Honey that I'm daring to defy myself.
The collection is so incredibly hip and exciting – probably not for the super traditional bride, but definitely a big dose of "something new" on more than one level. I think they're positively darling, and there's not one piece in the whole collection that I dislike. Even better- they're actually a lot more affordable than some of the cheaper looking, less trendy pieces I've seen in bridal boutiques.
I've already put in a custom request in on her Etsy shop and I have my fingers crossed she has the time to make the pink version of one of her staples I've requested (as you'll come to see, pretty much the only thing I'm wearing on my wedding day at this point that's not pink is the dress itself, and even that's got a pink tone to the champagne color).
I was so in love I almost started buying pieces for my bridal party too – but then realized that most of the girls in it would not probably have the courage to rock ostrich feathers – particular my junior bridesmaids. I'm thinking of picking one up for my soon-to-be sister-in-law though – she just eloped on Friday (congratulations and best of luck, Meghan!) and she and her new husband, Adam, are having a wedding celebration sometime in the fall. She's a fashionista true to the definition, so I think she'd love it.
Keep your fingers crossed for me – in the meantime, check out these additional eye candy pieces to the collection, and visit either her main site or her Etsy shop and tell her we sent you!
Images from Twigs and Honey.
Appleford letterpressed invitation from Linda and Harriet.
When you're wedding planning, sometimes it can be hard to visualize how your colors will look together. You might wonder if maybe there's better shades to use, or maybe better color palettes all together. In our 2.0 launch (on Monday!) we'll be bringing you a few more palettes, but we're logging on to ColourLovers in our new Inspired Bride Color Palettes group in the meantime and plan on publishing lots of palettes for you to view there (as well as here!). We invite you to join us on ColourLovers and start submitting your own color palettes to help inspire brides everywhere! Added bonus: we'll research some of our favorites submitted and post a palette on our new and improved IB, crediting you to whatever URL you provide in your ColourLovers profile (if you don't list a URL, we'll just link to your profile!).
What are you waiting for? Start designing and submitting now!